Montana Wyoming Utah Nevada Idaho
This year the wife and I rode thru Montana, down into Wyoming and Utah, over into Nevada and back on up to Canada thru Idaho. Again another great ride, sunny and hot everyday, just about everyday was +100. Needless to say when it is that hot you are looking for a hotel with a pool by early afternoon, well at least I was looking for a hotel with pool.
Montana offered us some nice scenery, friendly people, good roads to ride on and no helmets required. We stayed mostly to the Interstate cause we had a destination in mind, Yellowstone and Old Faithful. So a few days of riding, one day to play tourista visiting an old prison in Deer Lodge, definitely wouldn't want to spend anytime in that jail and then onto Wyoming.
Our ride thru Yellowstone was a good one. A person sure can't be in any hurry tho and it amazes me what some people do, there we were, cruising at a blistery 25 mph and everyone hammers on their brakes, "oh look Martha a grizzly bear, quick give me the camera so I can get out the vehicle go up to it and get a picture". So being the smartass I am, I asked joe tourist, "did ya get to pet it?" My only real concern was, we were gridlocked with about 20 other vehicles and if we looked like a nice light snack to Yogi there wasn't anywhere to go to get away. Well needless to say we weren't on the menu that day so once we started moving again it was on to other sites of interest and Old Faithful. Old faithful was a neat site to see, it suprised me that there was no noise when it erupted, sorta like a running tap. Actally there are a few geysers in that area, while one waits for Old Faithful to do its thing (every hour or so), you can see off in the distance another geyser of lesser umph spouting. Well after our visit in Yellowstone it was on down to Jackson Wyoming. Jackson, now there is a tourist trap, really expensive hotels and all the tourist trappings one can offer, all in all tho still a nice town to visit. Nice little Mexican restaurant to eat dinner at and a bit further on down the street a good breakfast buffet to have when on heads on out in the morning. When we headed out from Jackson a quick look at the map and hey, by golly Utah is just around the corner, never been there, so Utah here we come.
Utah, what can I say, hot and dry and just about my last ride. We arrived in Logan later that day from leaving Jackson and I just about got smoked by a truck. Picture this, there I am sitting in the suicide lane waiting to make a left turn across two lanes and into the hotel with a swimming pool. Well the drivers down there being the courteous ones they are, stopped and allowed me to make the turn. Well there I am just crossing the second lane and visions of a pool in my mind when all of a sudden I have another vision in my peripheral, a truck grill, bumper and headlight. Oh crap, there's a third lane, you know what time really does slow down when one faces imminent death, so I am thinking he is going to hit me mid centre, a split second later, okay he is going to hit my rear fender or tire, if I give it a shot of gas I might get out of his way. Well luckily enough that is just what happened, it all happened so quick that my heart didn't even get a chance to skip a beat. One thing I still hear in my mind is my wife (who was still in the turning lane watching all this) screaming as she sees this vehicle about to peg me. Something I really don't care to experience again. Anyway back to Logan, we notice all these lawn chairs and blankets on the grass all along the roadway. So we are thinking, strange little town, what have these people have growing and smoking in the back fourty? Turns out there was to be a car show and shine of sorts and they shut down the main road to have all these old cars cruise up and downt the road for an hour or two, so everyone was grabbing front row seats to watch.
Well after an exciting time in Utah it was off to Nevada. Again another hot sunny day, on up to Snowville and over to the gambling state. We figured it would be a nice ride along #30, only thing is there aren't any gas stations or stops for almost 100 miles. There are a couple of towns just out of Snowville, but they have nothing to offer and the rest is grass sagebrush and three other vehicles the whole way. As we are riding along in +100 temps I am thinking, oh great Miller you have done it again, break down out here could make things interesting. Thankfully part way into Nevada is Montello, town of two bars and a gas station with nice cold water and a couple of old dudes sitting in lawn chairs at the gas station watching the idiots head off into the wastelands. So all fueled up, bike and body, we head on to Jackpot for a nice nites rest. Once we get there late evening, no rooms, apparently Willie Nelson is headlining so nary a room to be had. Once we rolled into Jackpot, officer friendly was on the other side of the road traumatizing some other tourist, he glances over at his and starts screaming and point to his head. Apparently it is law to wear helmets in Nevada, go figure, so on go the lids. So five minutes later we head on out of Jackpot for a mile or so and on into Idaho and once again remove the skid lids.
Thankfully Idaho wasn't too exciting, just the usual great scenery, funky little towns and nice windy roads. One stop over was in Challis, cute little town. The motel we stayed at had a nice little bar with friendly barmaids. One was telling us of how their previous sherriff was nicknamed Barney Fife and was only allowed one bullet for his gun. She had me in stitches with the stories, needless to say Barney is no longer there, apparently he took his job to seriously, lol. Now for the room we had, tad run down, sat down on the crapper and just about fell over. The floor boards were all rotted out and the head was just sitting on a 3 foot square piece of plywood. Don't think I would want to use it with one too many beer in me, one just might actually find themselves up the proverbial creek, but then again for $50 nite what can one really expect?
The next day it was the usual, great scenery, more windy roads, sunny and hot. We overnited at to Bonners Ferry and had a very pleasant stay at the Best Western, nice pool, rooms and casino. When we left Bonners Ferry it was back in to Canada and this time we remembered to put on the helmets. Our ride home was like the rest of the trip, sunny hot and great scenery, why break tradition. The only setback was Val lost her wallet with all money, cards and I.D. on the last day, at least we were across the border and almost home.
I hope you have enjoyed the pictures and this little narration of our trip as much as we did riding it.


---
each picture will open its own browser window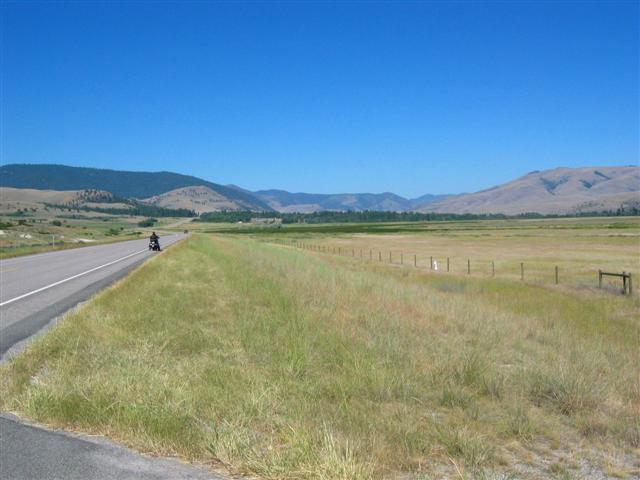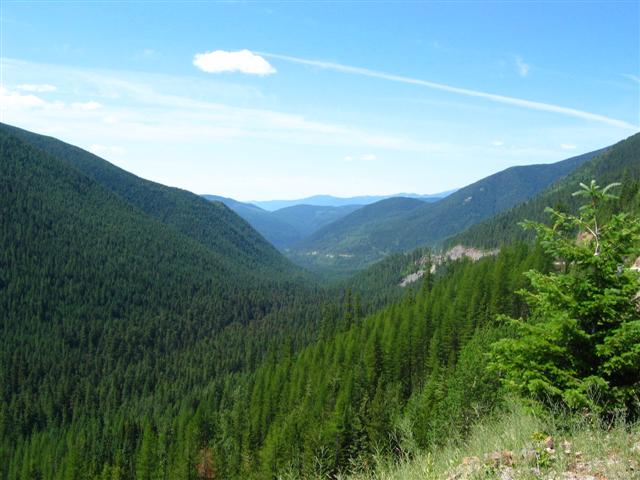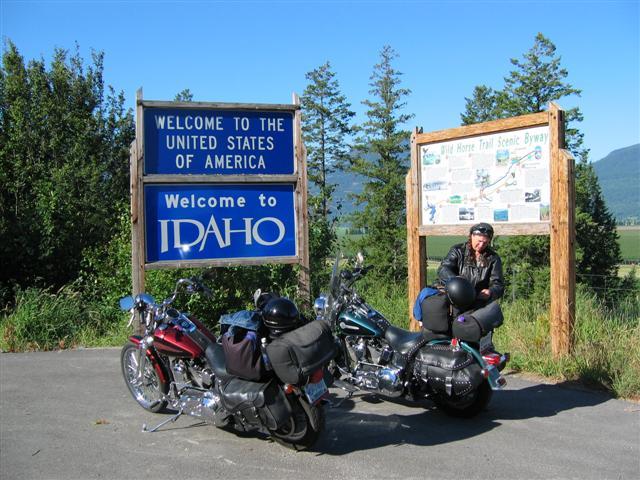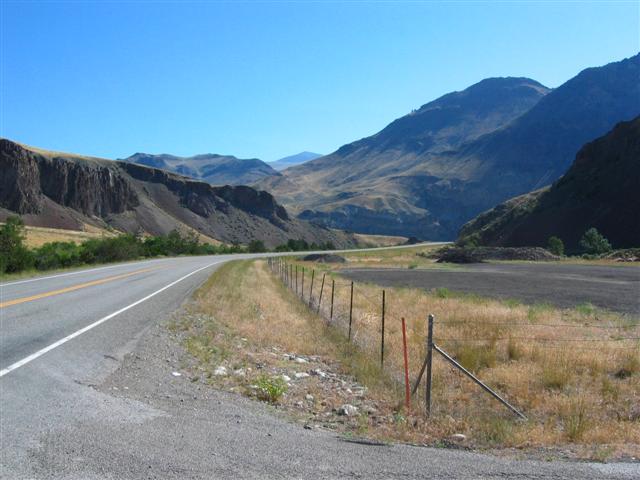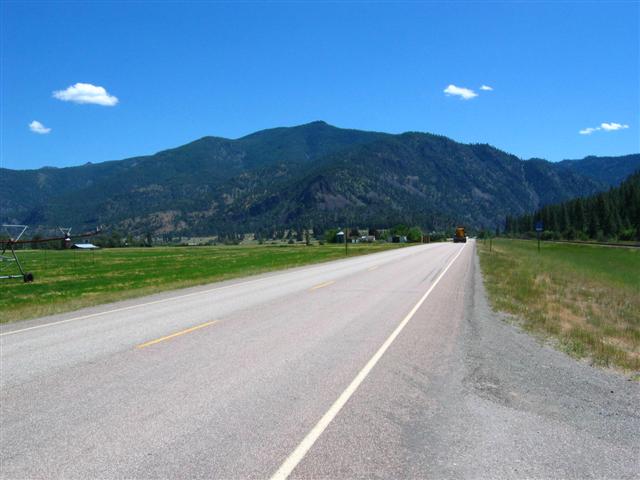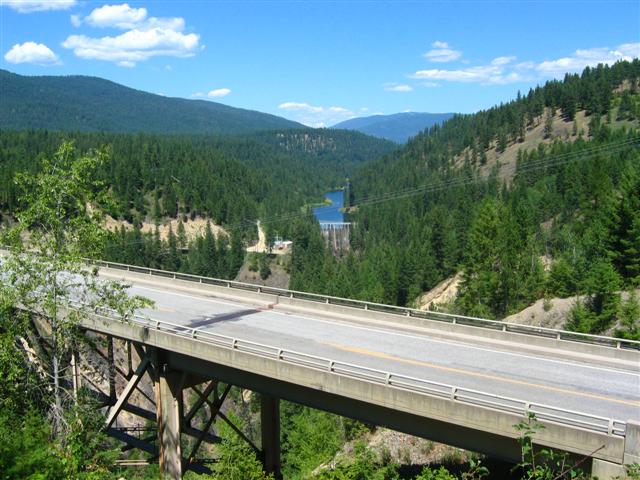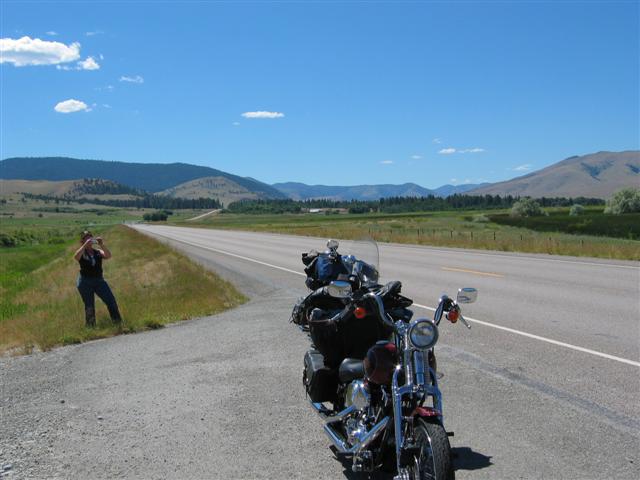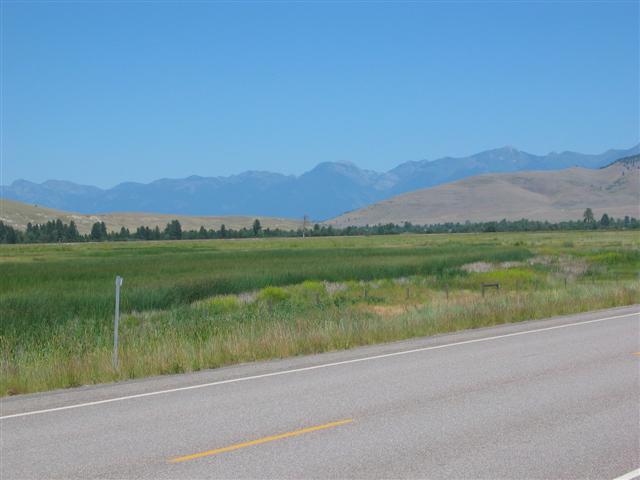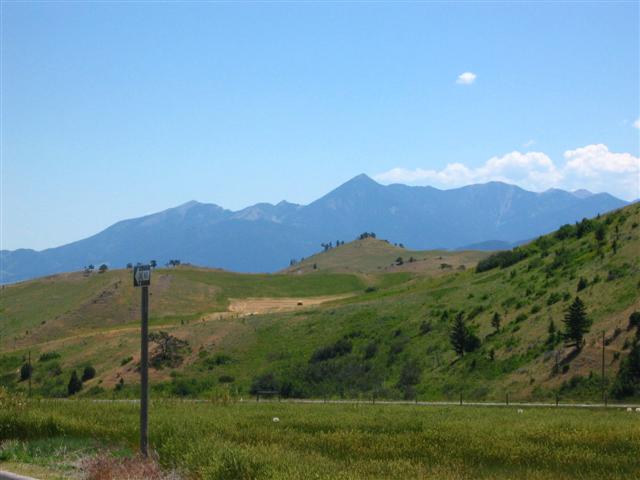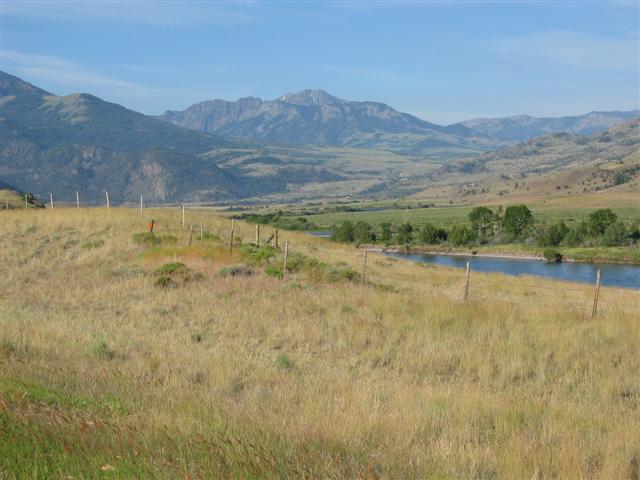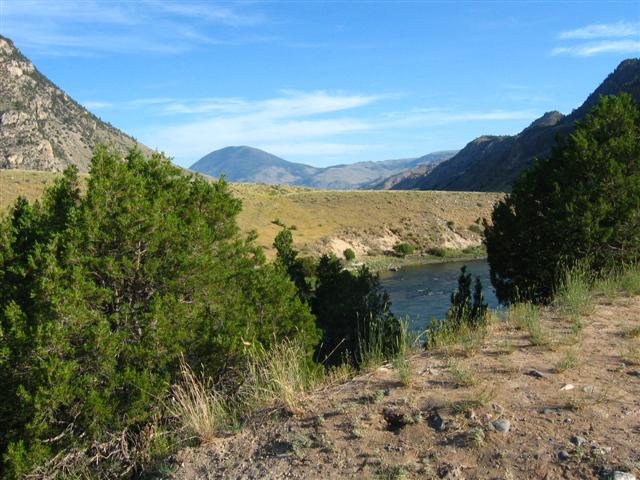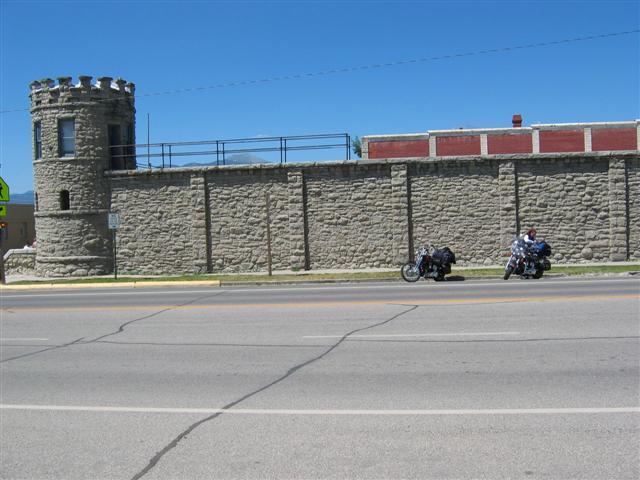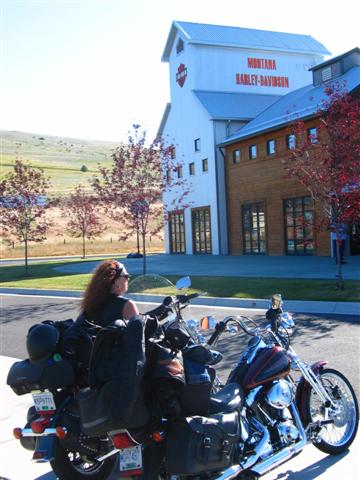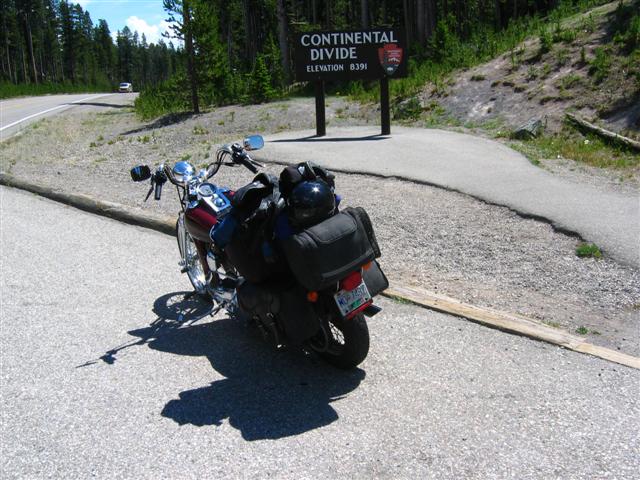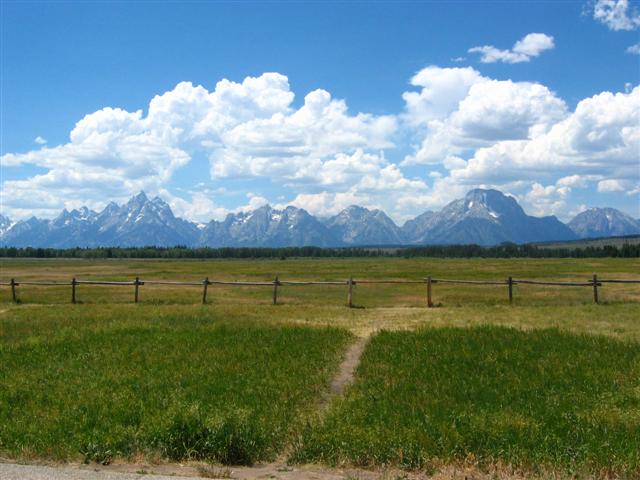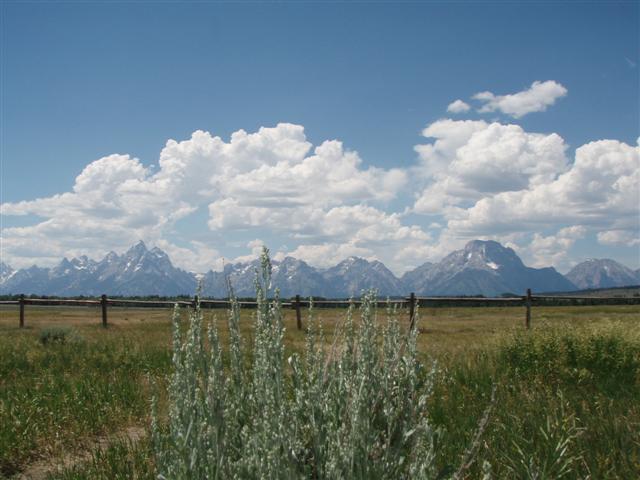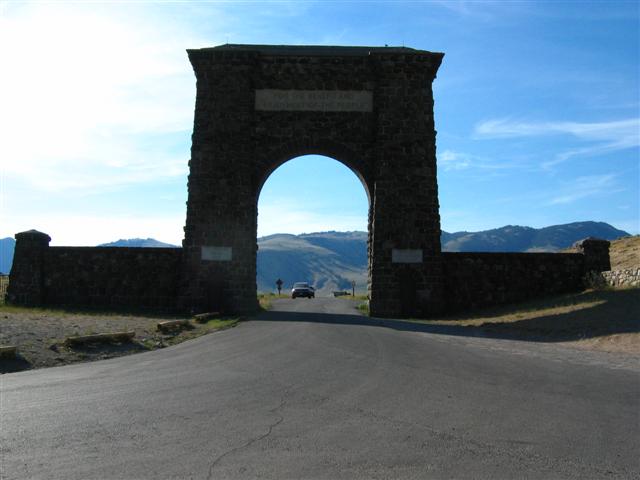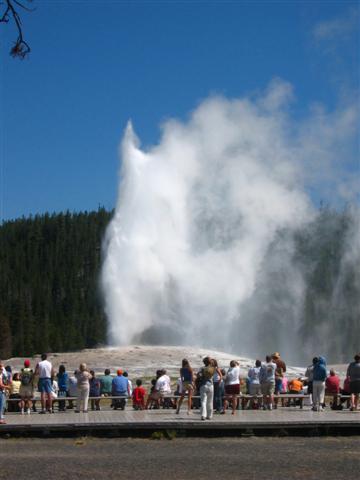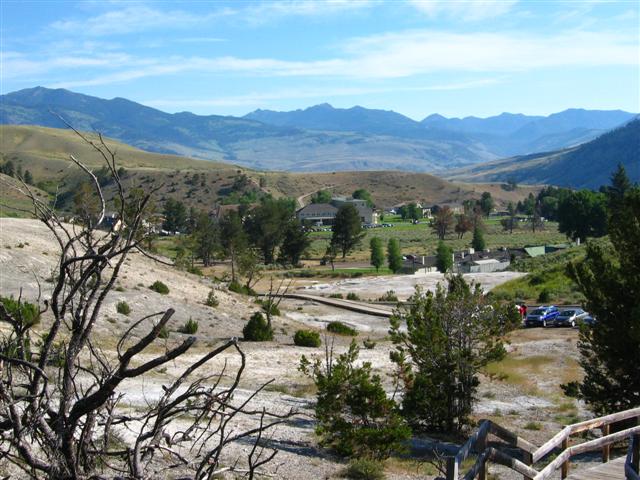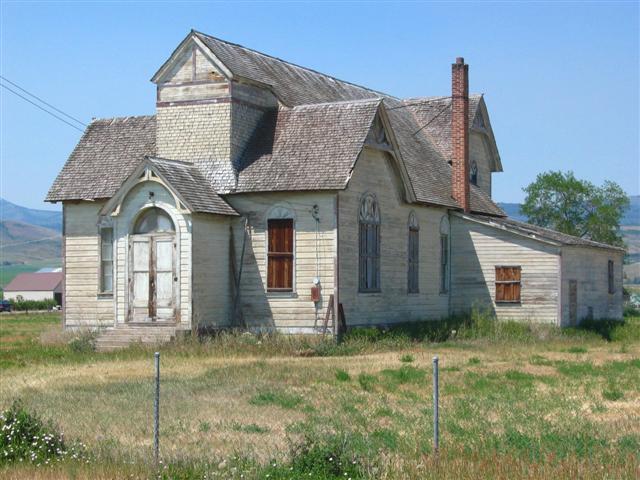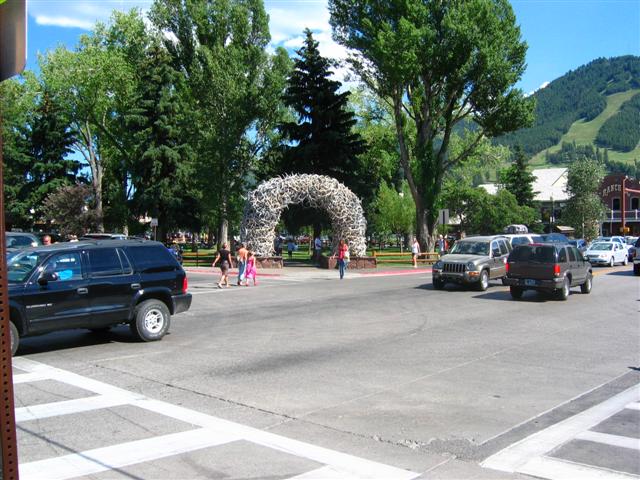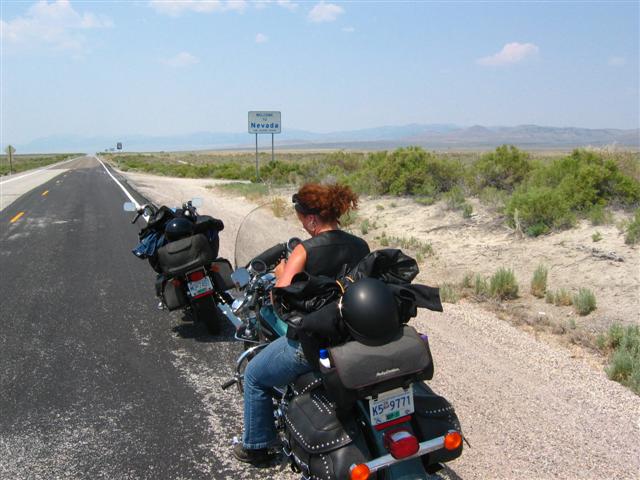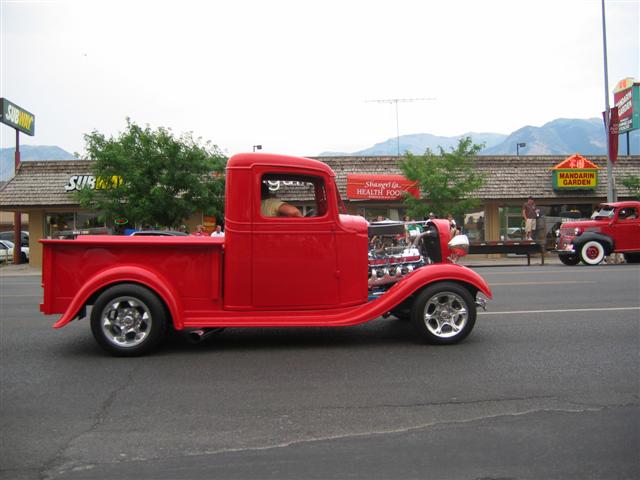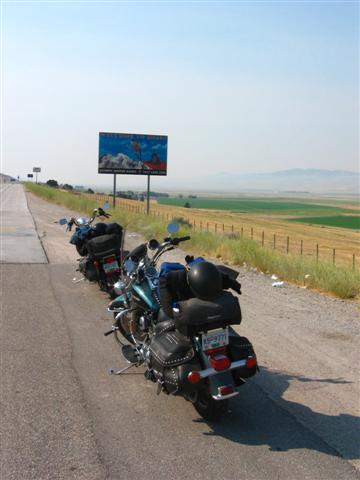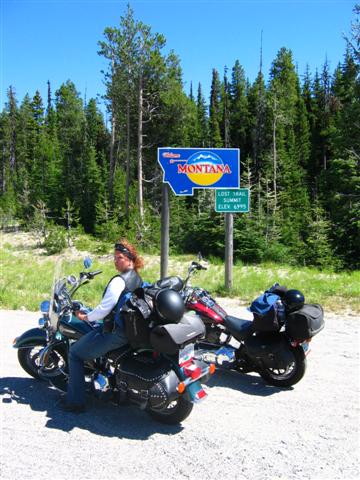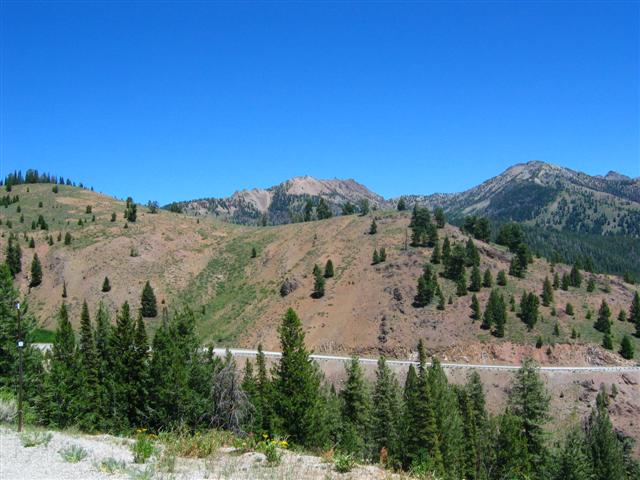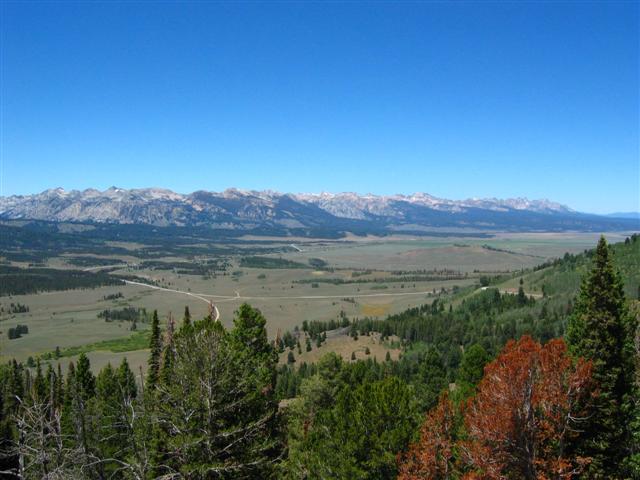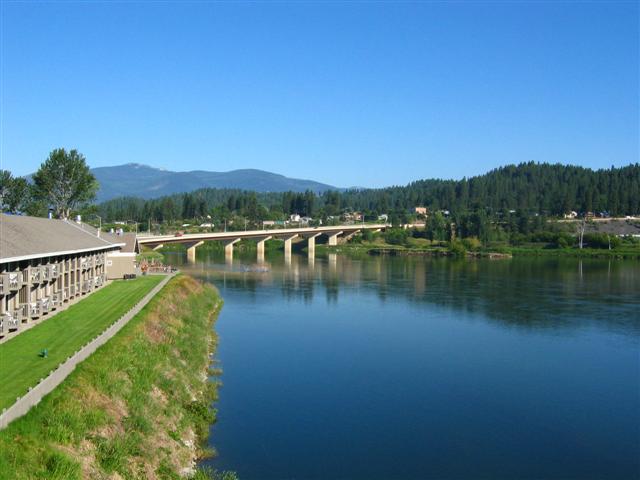 ---

I'd Rather Be Riding
created by John Miller
last modified: September 10, 2007 URL: http://www.pris.bc.ca/fxsts_02